Block
QuickCON
Order Entry
Laboratory requirements created in seconds - in all areas of laboratory medicine.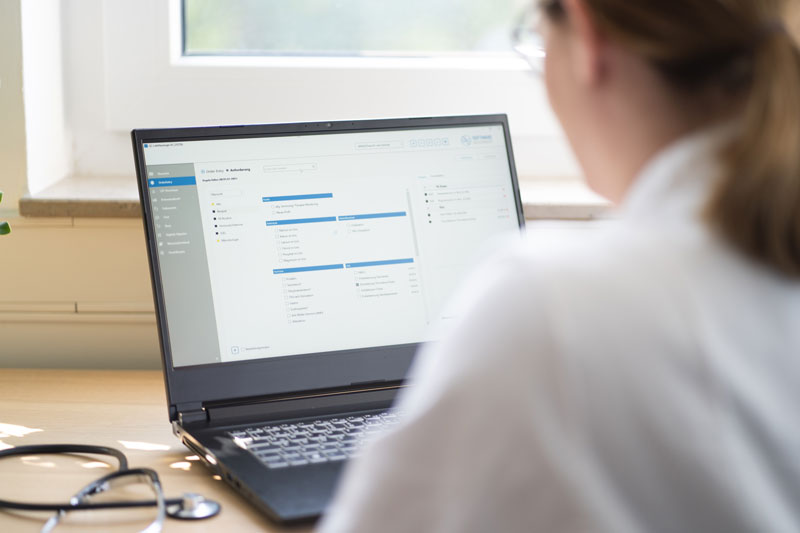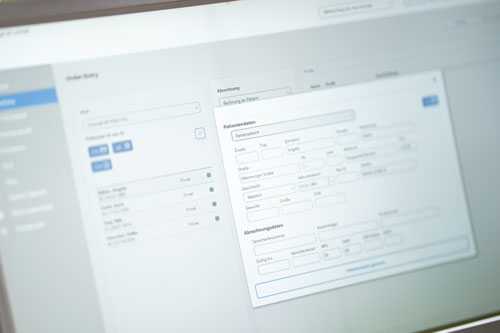 Patient data
If a new order is created on the sender side, all patient data and diagnoses are automatically transferred from the physician information system and can be supplemented with additional information.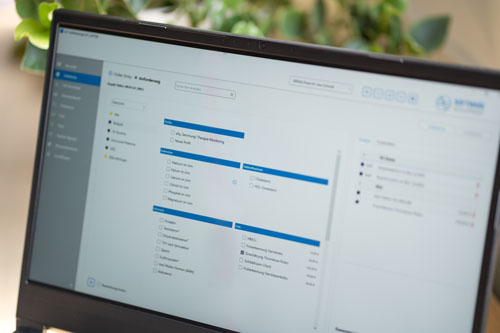 Analyst selection
Intelligent selection options facilitate the choice of analytes to be examined. In addition, senders can create their own profiles and requirement cards, which significantly simplifies regularly recurring examinations in particular.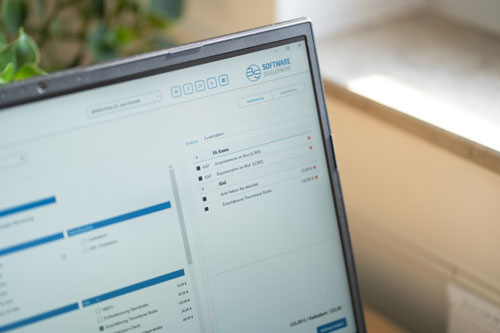 Shopping cart
In the shopping cart, all analyses to be requested are categorized according to billing and clearly displayed.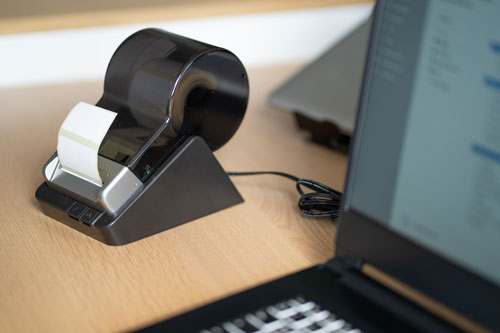 Automated follow-up processes
As soon as an order is sent, the laboratory number is entered and an index card entry is created. The required labels are automatically printed in the correct quantity. In addition, all relevant slips and forms are automatically created and printed if necessary.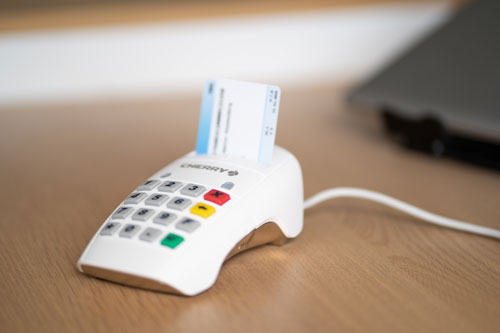 Digital signature
The bills requiring a signature can be digitally signed and transferred to the LIS without paper. For the signature, communication is established with the eHBA using a card reader and the bill is given the qualified electronic signature (QES). Batch signing of all bills is also possible. Alternatively, the bills can also be printed out and signed by hand.

Requirement cards & profiles
The laboratory has the option of defining requirement maps and profiles individually. A wide range of options are available for maximum flexibility.

Rules and regulations
In addition, individual sets of rules can be defined, eliminating possible sources of error from the outset - for example, if the number of examinations of certain analytes is limited by the health insurance company.

Forms & Labels
In addition, forms and labels can be designed and configured as desired - without any programming knowledge.

Maximum flexibility
Thanks to a wide range of configuration options, the system offers maximum flexibility and individuality - both on the laboratory and on the submitter side.

Speed
The system was developed natively for Windows and Mac OS and scores with extremely high speed and minimal loading times.

AIS connections
QuickCON can be connected to almost any physician information system.
Interested?
We would be happy to show you the QuickCON OrderEntry in a personal presentation.