Slide 1
OUR COMMITMENT
Social commitment is a matter close to our hearts and always has been. As part of society, we want to take responsibility and contribute to the positive development in our region.
We firmly believe that success can be shared. For us, it is clear that we want to make a contribution to society - through monetary donations as well as through personal involvement in various projects and campaigns. The organizations and associations that we donate to are generally involved in the areas of the environment, education, medicine and are always anchored in the region.
You want to learn more about our commitment? We regularly publish reports about our donations and other activities here. So check back with us from time to time. It is worth it!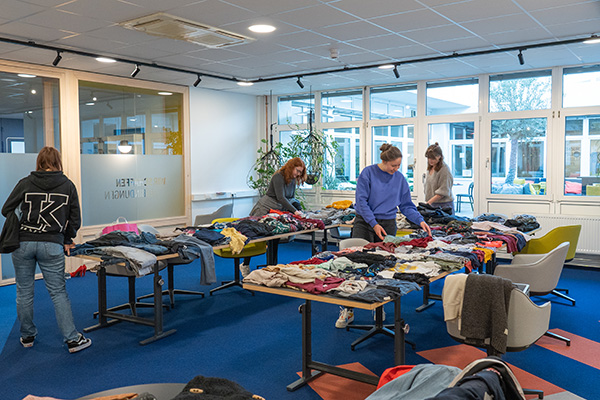 Der Winter klopft an die Tür, also Sommerklamotten adé und her mit den warmen Pullis. Der perfekte Zeitpunkt, den eigenen Kleiderschrank aufzuräumen und auszusortieren, was nicht mehr getragen wird. Genau für solche abgelegten Modeschätze und in Vergessenheit geratenen Fashionjuwele veranstalten wir im Team regelmäßig unsere Kleidertausch-Partys. Auch auf der Herbstausgabe wurde wieder getauscht und anprobiert was das Zeug hielt. Am Ende waren viele neue Outfitideen geboren und der ein oder...