Slide 1
OUR COMMITMENT
Social commitment is a matter close to our hearts and always has been. As part of society, we want to take responsibility and contribute to the positive development in our region.
We firmly believe that success can be shared. For us, it is clear that we want to make a contribution to society - through monetary donations as well as through personal involvement in various projects and campaigns. The organizations and associations that we donate to are generally involved in the areas of the environment, education, medicine and are always anchored in the region.
You want to learn more about our commitment? We regularly publish reports about our donations and other activities here. So check back with us from time to time. It is worth it!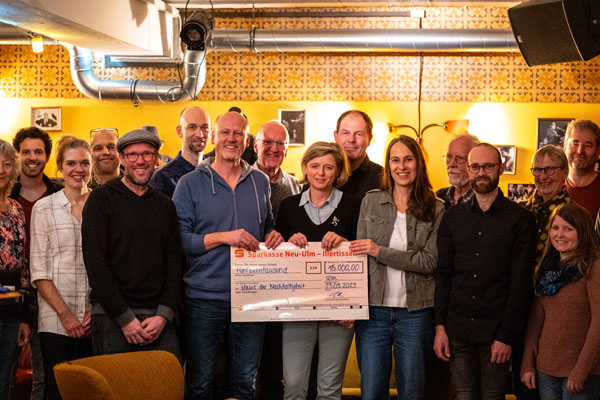 On the occasion of our fundraising campaign in December, in which we decided together as a team to forego part of our bonus and donate it, we had already announced it: The company itself will donate a larger sum to several regional organizations from different areas over the course of the year in order to reach as many people in the region as possible. We are dedicating this year's first donation to the area of sustainability. A topic that is part...